CORPORATE | TERM DEPOSITS
0,04% INTEREST RATE (GROSS AER)
FOR DEPOSITS IN EUROS AT 366 DAYS
---
Choose the term and the rate most convenient for you.
At BNI Europa, the interest is valid for all customers, not just new depositors, and partial or total prior movement is permitted, without losing the deposited capital.
Deposits constituted at BNI Europa benefit from the Deposit Guarantee Fund (FGD) reimbursement guarantee. Find out more.
MINIMAL € 1.000
NO MAXIMUM AMOUNT

CONSTITUTION FORM
0,01%
0,02%
0,03%
0,04%
MINIMAL € 1.000 NO MAXIMUM AMOUNT
GROSS AER 0,01%
UNLIMITED SUBSCRIPTIONS

 STANDARDIZED INFORMATION FORM

CONSTITUTION FORM
MINIMAL € 1.000 NO MAXIMUM AMOUNT
GROSS AER 0,02%
UNLIMITES SUBSCRIPTIONS

 STANDARDIZED INFORMATION FORM

CONSTITUTION FORM
MINIMAL € 1.000 NO MAXIMUM AMOUNT
GROSS AER 0,03%
UNLIMITED SUBSCRIPTIONS

 STANDARDIZED INFORMATION FORM

CONSTITUTION FORM
MINIMAL € 1.000 NO MAXIMUM AMOUNT
GROSS AER 0,04%
UNLIMITED SUBSCRIPTIONS

 STANDARDIZED INFORMATION FORM

CONSTITUTION FORM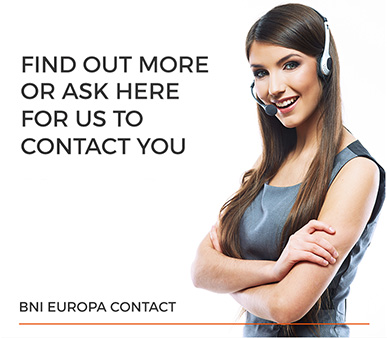 IF YOU HAVE ANY DOUBTS, CONTACT US: